Dexter - Longhorn Cross Cattle
Dexter-Longhorn Cross Cattle - The Next Generation for Superior Performance on Grass
The Texas Longhorn is part of Texas lore.  Our longhorn mommas are mated to a Dexter bull, producing a mid-sized composite breed.  The Texas Longhorn is uniquely suited to its environment - the Dexter, first introduced to the United States in the early 20th century, is "superbly conformed, and superior on grass."   The project undertaken at Leaning Cedar Ranch will ensure "grass-fed" remains the pre-eminent ranching strategy for sustainable beef on grass pasture.
The Dexter - Longhorn Cross Story:
The Texas Longhorn is part of American lore and legend; originating with cattle first brought to the Western Hemisphere by European explorers in the 15th century. The Longhorn was almost extinct by the early part of the 20th century, but is now recognized as a "genetic treasure." The Texas Longhorn is distinct for two reasons:
Each is a walking work of art – hand-painted by the Hand of God
Each is fashioned entirely by nature right here in America
Longhorns, once overlooked as a beef animal, are gaining in popularity across the nation and across the globe.  Their naturally lean meat is an advantage, and their ability to thrive on natural range conditions, without the use of added antibiotics, added hormones, or the use of feedlots, makes them an ideal animal for the lean, range-fed, and organic beef markets. Longhorns thrive in warm or cool climates, are very versatile, are extremely good mothers, and do not require special fencing. They are distinctively adapted to North America and as such, require little supplement if fresh water and good pasture are available. Longhorn bulls are often used as sires on other breeds of cattle; crosses produce fewer birthing difficulties and the calves grow quickly and have few health problems.
Texas Longhorns are known for their natural disease resistance, great longevity, high reproductive rate, ease of calving, ability to thrive under harsh range conditions, and ability to defend themselves against predators.
The Dexter is a medium-sized dual purpose animal, with superior ability to "turn grass into beef."  Originally from Ireland, these hearty cattle have an incredibly high meat to bone ratio, with a carcass that routinely grades CHOICE.
The characteristics of the Dexter make them a valuable "genetic tool" for the commercial beef industry. The breed has long been noted for its fertility, calving ease, docility, hardiness and ability to adapt to temperature extremes.  Dexters are active good "walkers" and are excellent rustlers and grazers.
The resulting cross, is a hearty, fast growing, medium-sized bovine, with dexter-like horns, a well conformed, meaty body that yields excellent beef.  The animal grows quickly, gaining weight even in harsh hot and cold conditions.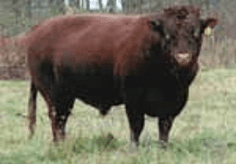 Leaning Cedar Ranch may use Artificial Insemination (AI) techniques in order to obtain the very best genetics for our program.   We also rely on our range bull, Folsom, Jr. to get the job done - he hasn't disappointed yet!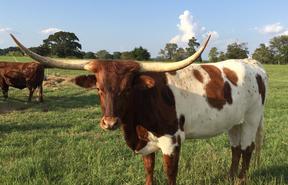 Leaning Cedar Boots
DOB 26 Mar 2015, Aimiable, Strong, Curious, Gentle, Alert, TLBAA CI297090*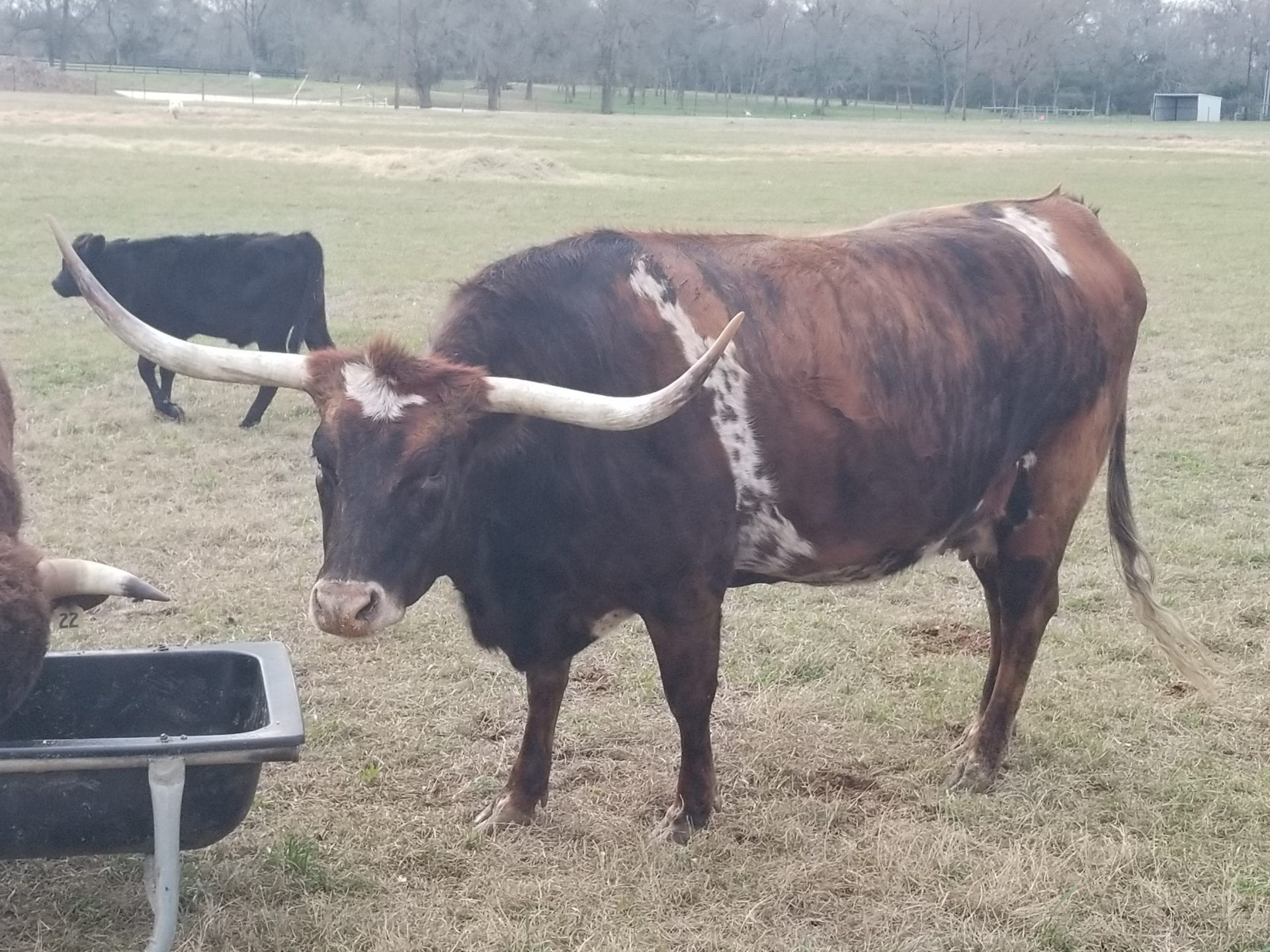 Leaning Cedar Carly
DOB 13 Feb 2015, Strong, Gentle, Alert, TLBAA CI297091*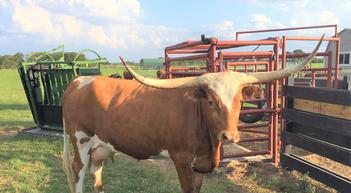 Leaning Cedar Diamond
DOB 13 Mar 2015, Curious, Gentle, Striking Markings, TLBAA CI297092*
Leaning Cedar Ewka
DOB 19 Nov 2014, Curious, Gentle, Striking Markings, TLBAA CI297093*
Leaning Cedar Fay
DOB 25 Nov 2018, Strong-Willed,  Affectionate, great maternal instincts.  TLBAA CI297092