The Dexter breed originated in southwestern Ireland; as such, it is considered of European origin.  Dexters are one of the smaller breeds of cattle and are a triple-purpose breed, meaning they are suited to milk production, meat production, or to labor.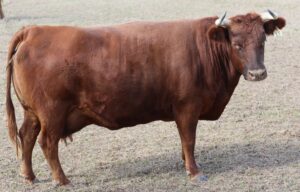 Dexter cattle are popular with small landowners, as they are very versatile and extremely easy on the land; they require less pasture and feed than other breeds, are exceptional mothers, and survive well on limited acreage.  Dexter cattle are very hardy animals, thriving in both hot and cold climates with little difficulty. These cattle are tractable and easily trained; they adapt easily to either pasture, as they are very easy on fencing, or to the show ring, as they are gentle, and easily haltered by a child or a young adult.
These are thrifty animals, capable of thriving on a half-acre per head of good pasture.  As a milk cow, a Dexter can produce more milk (by weight) than any other breed. The daily yield averages 1-1/2 to 2-1/2 gallons with a butterfat content of 4 to 5 percent. Yields of cream up to one quart per gallon are possible. Beef animals mature in 18 months and result in small cuts of very high quality lean meat, graded USDA Choice, with little waste.  The expectable average dress out is 50 to 60 percent and the beef is slightly darker red than that of other breeds.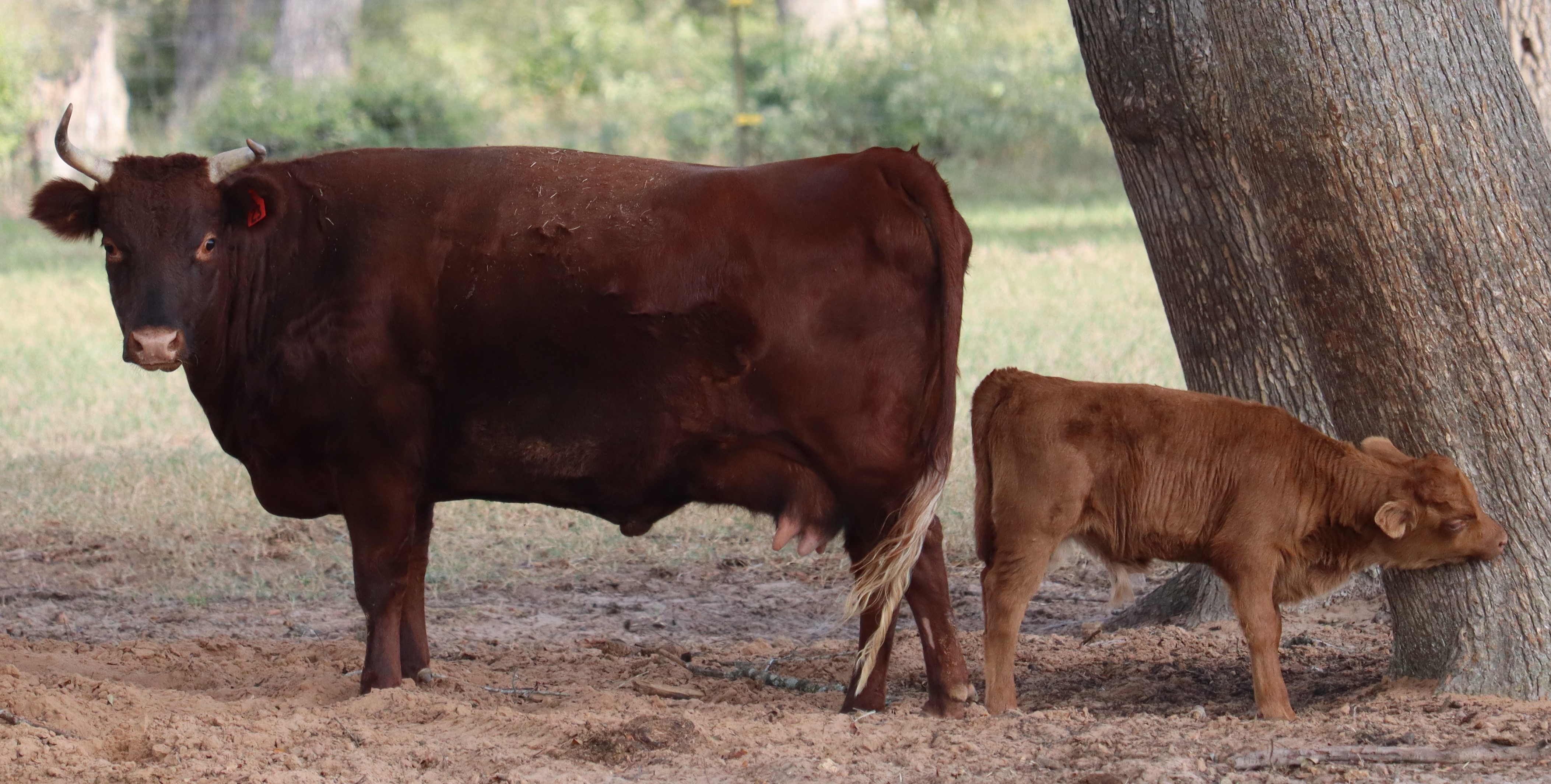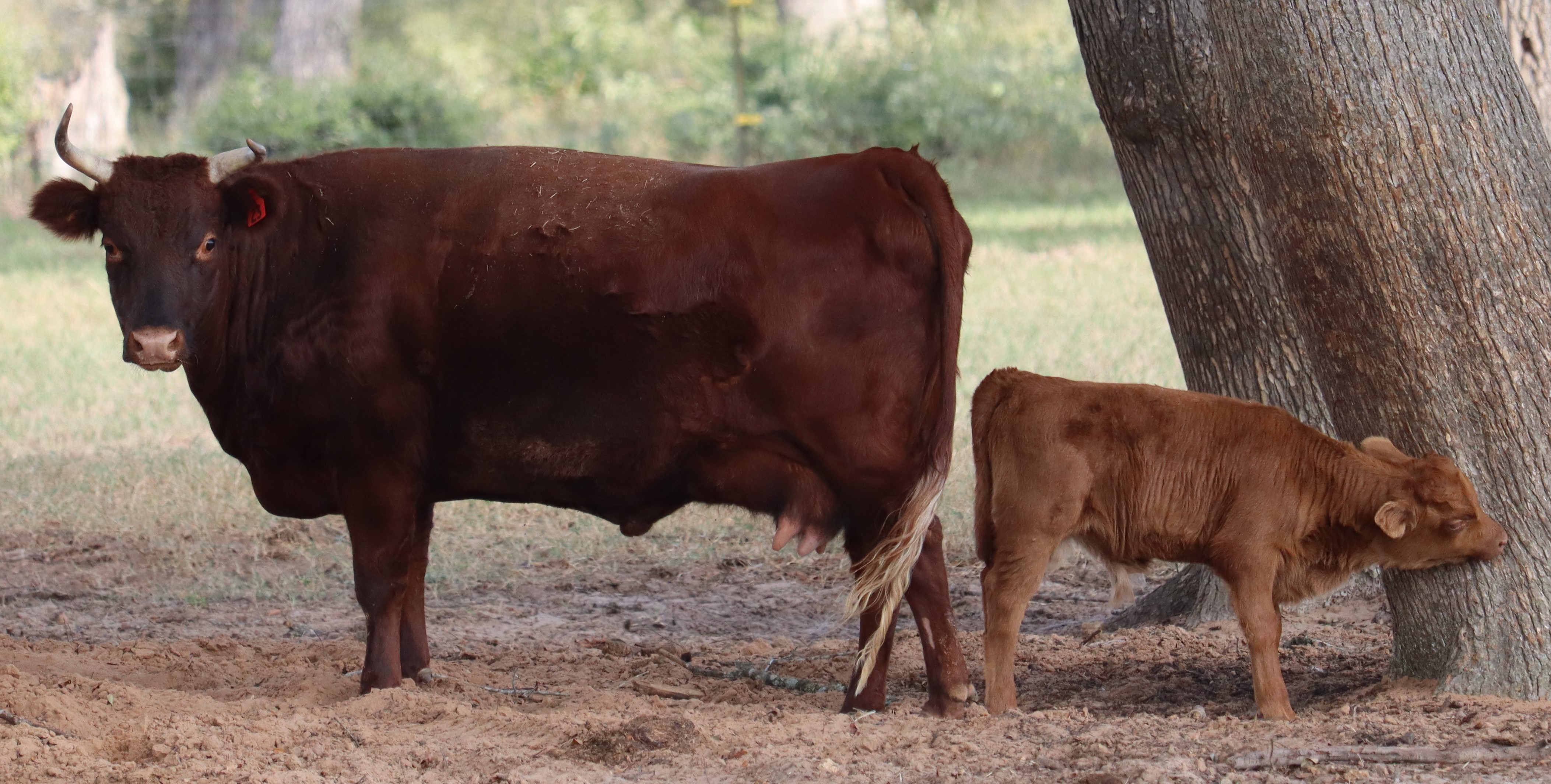 Registered cows measure between 36 and 42 inches in shoulder height at three years of age, and weigh approximately 750 pounds. Bulls are slightly larger at 38 to 44 inches shoulder height, and weigh in around 1000 pounds. The breed comes in three solid colors; black, red, or dun. The breed possesses short, stout horns. Dexters may also be polled (genetically hornless).

Calf Pre-Conditioning Program
Our pre-conditioning program, part of our herd-health program, follows best practices to minimize stress.  Our program includes pre-weaning and weaning vaccinations, weight tracking, ear-tagging, tattooing, de-worming, and low-stress weaning using the "quiet-wean nose flap."  We also halter break on request. Our calves can eat out of a bunk feeder, and drink from a trough. We prefer to keep all calves at the ranch for 45 days post weaning.